Pow
Space Sector Admiral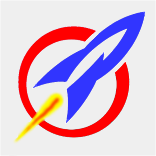 Joined: 27 Sep 2014
Posts: 1026

Posted: Wed Oct 10, 2018 9:12 pm

Post subject: R.I.P.Scott Wilson

---

Scott Wilson, March 29,1942 ~ October 06, 2018

Scott was a talented actor who made his screen debut in the classic movie In the Heat of the Night.

He would go on to portray a real life killer in the powerful movie In Cold Blood adapted from Truman Capote's seminal novel of the same name.

Scott also managed to do roles in genre projects.

The Twilight Zone reboot TV show episode Quarantine.
It is a compelling episode & features what must have been the very earliest CGI visual effect on television.

The X-Files:Orison.

The Walking Dead,series regular for 37 episodes.

I read that Scott asked to be released from TWD due to how shabbily one of the show's creators had been treated and fired from the series.

Scott felt it was a terrible and unjust situation and no longer wished to be associated with the AMC show.