Pow
Galactic Ambassador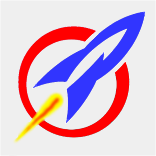 Joined: 27 Sep 2014
Posts: 1547
Location: New York
Posted: Sat Apr 20, 2019 5:24 pm

Post subject:

---

The adorable Kristen Bell would have made an excellent Chloe on Smallville.

I could also see her in the guest star role of Imra Ardeen aka Saturn Girl when the Legion members visited Clark.

Oddly, the actress cast as SG on the Supergirl TV show had dark hair, while Imra has always been a blonde in the comic books.

The actress on Supergirl did a fine job. But some purists don't take to such cosmetic alterations when a character is adapted from the comics to live action.