Pow
Galactic Ambassador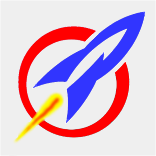 Joined: 27 Sep 2014
Posts: 1462

Posted: Wed May 15, 2019 1:01 pm

Post subject: R.I.P. Peggy Lipton

---

Beautiful and talented Peggy is best remembered from the Aaron Spelling TV detective show "The Mod Squad'' which ran for 5~seasons.

Later on she appeared on the strange & very original TV show "Twin Peaks."

One of her earliest (albeit small) roles was as a young bride on the sci~fi TV series "The Invaders."