Pow
Galactic Ambassador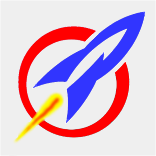 Joined: 27 Sep 2014
Posts: 1826
Location: New York
Posted: Fri Nov 29, 2019 11:03 am

Post subject: The Complete Mission: Impossible Dossier - Patrick J.White

---

The Complete Mission: Impossible Dossier by Patrick J.White is a superb reference book covering the original series(1966~'73)as well as the short lived reboot series filmed entirely in Australia.

PJW not only covers details about each and every episode,he gives you the rich background about everything going on each season with the producers,writers,directors,actors,as well as the network politics with every season of the show.

As you might expect with so many players the show was far from a smooth ride over its seven year run with plenty of drama behind the camera as well as in front.

The depth and detailed coverage for the classic espionage series is fantastic.

I measure all other books that cover the making of any television series against this one.
Bud Brewster
Galactic Fleet Admiral (site admin)



Joined: 14 Dec 2013
Posts: 12876
Location: North Carolina
Posted: Thu Jul 02, 2020 12:46 pm

Post subject:

---

________________________________

This looks like a great book! It's available on Amazon for $17.45.






_______________


_________________


____________




Is there no man on Earth who has the wisdom and innocence of a child?