Pow
Galactic Ambassador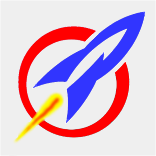 Joined: 27 Sep 2014
Posts: 1681
Location: New York
Posted: Sat Oct 17, 2020 3:47 pm

Post subject: The West Wing (1999~2006)

---

"The West Wing" was created by the immensely talented Aaron Sorkin and ran on NBC for seven wonderful seasons.

The writing was superb and the cast equally great.

If you enjoy political dramas dealing with complex issues, hot topics, and human drama, then this excellent series is your baby.
Bud Brewster
Galactic Fleet Admiral (site admin)



Joined: 14 Dec 2013
Posts: 12541
Location: North Carolina
Posted: Sat Oct 17, 2020 5:39 pm

Post subject:

---

________________________________

You are so right about this series, Mike! I've watched it all the way through . . . twice!

I even like the

Good RX

commercials with Martin Sheen! In fact,

Good RX

has saved me a lot of money on my prescriptions.

By gum, I think I'll start watching the series again from Netflix streaming between now and election day — instead of subjecting myself to the unfortunate folks of the

legitimate news media

who valiantly keep reporting the sad news that our pathetic POTUS is a delusional moron who doesn't know his anal cavity from Carlsbad Caverns.

Hopefully the coming election will finally provide us with an intelligent and dignified Command in Chief like the one in this series — instead of our despicable

Tweeter in Chief

who's embarrassing our nation in the eyes of the whole world.

For the record, I hand-delivered my mail-in ballot to the Union County Bureau of Elections in North Carolina on Thursday so that I didn't risk (a) having it lost in the mail, or (b) standing in a long voting line and getting Covid-19 . . . like a certain idiot who tells his supports that they don't need to wear masks.

Please vote, guys. We need to drain the swamp for real this time . . .
_________________


____________




Is there no man on Earth who has the wisdom and innocence of a child?