Pow
Galactic Ambassador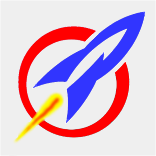 Joined: 27 Sep 2014
Posts: 1726
Location: New York
Posted: Sat Nov 21, 2020 4:09 pm

Post subject: My Own Worst Enemy (2008)

---

"My Own Worst Enemy" was a espionage/sci~fi television series which ran on NBC from October 13, 2008 until December 15, 2008 for nine episodes.

Created by Jason Smilovic (Bionic Woman reboot)

Synopsis: Henry Spivey (Christian Slater) is a happily married family man who works as an efficiency expert. He has a lovely wife, a young son and daughter, dog, minivan, and they all live in the suburbs.

Edward Albright on the other hand is a highly trained & deadly espionage agent who works for the secret agency Janus.
Albright speaks 13 different languages and is absolutely ruthless in performing his assignments.

And they are both the same man.

Albright has been surgically implanted with a high-tech chip in his brain which allows his handlers at Janus to switch him between his personalities of secret agent Albright to family man Henry who is his cover.
Henry has no knowledge of Edward at all.

A malfunction has arisen that now causes the implanted chip to switch at random and without any warning.

It not only places both personalities in extreme danger; Henry is beginning to realize that something is seriously wrong with him and is now on a quest to get answers.

This was a cool, fast paced and exciting series that kept you on the edge of your seat.

You never knew if Henry could suddenly morph into Edward or vice versa. It created tense situations depending upon what was going on in family man Henry's life at the moment.

It could also create life threatening incidents for Edward who might be in the midst of a critical spy operation. If Edward suddenly switches over to Henry's persona, he is now someone who possesses none of Edward's keen spy skills. Heck, he doesn't even know where he is at those times or even what the mission is all about.

As a nod to Robert Louis Stevenson (November 13, 1850~December 3, 1894), the name Henry is the same first name of Dr. Henry Jekyll, while the name Edward is that of Edward Hyde from the classic Gothic novel by RLS the "Strange Case of Dr. Jekyll and Mr. Hyde''

The intelligence agency that Edward works for is called Janus.

Janus was the Roman god of gates, doors, beginnings and endings. He was represented by two faces looking in opposite directions. One face to the past while the other looked to the future.

Another well written and intriguing show that did not catch on with the public and was cancelled far too soon.