Pow
Galactic Ambassador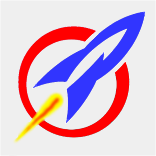 Joined: 27 Sep 2014
Posts: 1826
Location: New York
Posted: Sun Dec 13, 2020 12:35 pm

Post subject: Tron: Uprising (2012)

---

Tron: Uprising was a 2D animation and CGI television series that ran for 19-episodes from May 18, 2012 until January 28, 2013.

It is part of the Tron franchise and takes place between the films Tron & Tron:Legacy.

Beck is a young program who becomes the leader of revolution inside the computer world of Grid against the villainous Clu and his henchmen.

Tron, the greatest warrior that the Grid has ever known trains Beck in fighting skills, but also guides and mentors beck to evolve beyond his youthful, impulsive nature and into a powerful and courageous leader.

The look of the series was inspired by Star Wars: The Clone Wars, and Aeon Flux.

This was a science-fiction, cyberpunk, action-adventure drama.

The look of this show is stunning eye candy unlike any other animated show.

The story is the old eternal struggle between the oppressed against their oppressors.