tmlindsey
Space Ranger



Joined: 18 Jul 2022
Posts: 120
Location: NW Florida
Posted: Thu Aug 04, 2022 9:45 am

Post subject: The Mercury Men (2011)

---

I don't see this listed anywhere; a slightly oldie but goodie:





___________________

The Mercury Men (2011)






__________


_________________
"Have you never wondered what it would be like to walk between the ticks and tocks of Time?"

Last edited by tmlindsey on Fri Aug 05, 2022 2:42 pm; edited 1 time in total
Gord Green
Galactic Ambassador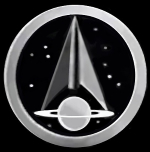 Joined: 06 Oct 2014
Posts: 2795
Location: Buffalo, NY
Posted: Thu Aug 04, 2022 1:02 pm

Post subject:

---

"Pittsburgh, 1975. Edward Borman, a lowly government office drone, finds himself trapped, when the deadly men of Mercury seize his office building as a staging ground for their nefarious plot. Aided by Jack Yaeger, a daring aerospace engineer from a mysterious organization known as "The League," Edward must stop the invaders and their doomsday device, the Gravity Engine."

Drawing from the same retro serials that inspired such films as Star Wars and Indiana Jones and the Raiders of the Lost Ark, The Mercury Men reintroduces audiences to the great mystery, danger, and suspense the stories were originally known for. The series consists of 10 online episodes, each approximately 7 minutes in length.

Alongside each episode of the series, additional story, media, behind-the-scenes features, and digital props are available for viewers to decipher the mysteries surrounding The Mercury Men. Available on their website here...

http://www.mercurymen.com/

The Mercury Men is created by Christopher Preksta, best known as the writer/director of Captain Blasto, for which he was nominated for two Streamy Awards. His short concept film The Mercury Men (filmed prior to the series) was featured at San Diego Comic Con (2008), the Brainwash Movie Festival (awarded Best Film, 2008), and the Action on Film Festival (awarded Best Science Fiction Film & Best Visual Effects, 2008).

He was also a top three finalist at the Tribeca Film Festival Nintendo Showcase for his short film The Nintendo Office.
_________________
There comes a time, thief, when gold loses its lustre, and the gems cease to sparkle, and the throne room becomes a prison; and all that is left is a father's love for his child.