tmlindsey
Quantum Engineer



Joined: 18 Jul 2022
Posts: 328
Location: NW Florida
Posted: Wed Aug 10, 2022 3:08 pm

Post subject: Digital Comic Museum

---

I don't see this anywhere, so here:

https://digitalcomicmuseum.com/index.php

Large scans of old comics, including some

Space Patrol

and other SF.
_________________
"Have you never wondered what it would be like to walk between the ticks and tocks of Time?"
Gord Green
Galactic Ambassador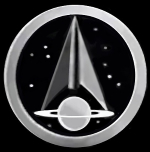 Joined: 06 Oct 2014
Posts: 2879
Location: Buffalo, NY
Posted: Wed Aug 10, 2022 4:03 pm

Post subject:

---

I've been subscribed to it for over 4 years.
It's entirely free to subscribe and you can download TONS of comics! You do need to have a cbr (comic book reader) to read them, which also is free to download.
_________________
There comes a time, thief, when gold loses its lustre, and the gems cease to sparkle, and the throne room becomes a prison; and all that is left is a father's love for his child.