Pow
Galactic Ambassador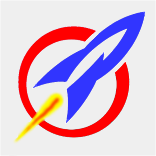 Joined: 27 Sep 2014
Posts: 3231
Location: New York
Posted: Tue Jan 10, 2023 9:08 pm

Post subject: Timeless (10/03/2016)

---

Timeless was created by Erik Kripke (Revolution, The Boys), and Shawn Ryan.

It debuted on October 3, 2016 on NBC and ran until December 20, 2018 for a total of 28 episodes.

Premise: An East Europe-based ex-National Security Agency asset turned terrorist Garcia Flynn and his group of terrorists steal an experimental time machine.

Lucy Preston (Abigail Spencer), a history professor, Wyatt Logan (Matt Lanter), a United States Army Delta Force Master Sergeant, and Rufus Carlin (Malcolm Barrett), an engineer and programmer, are tasked with capturing Flynn and his team and restoring history.

They soon learn that Flynn plans to rewrite history and that each of them has a connection to his plan as well as the mysterious organization known as Rittenhouse that funded the development of the time machine.

Filmed in Canada.

Sidebar: Timeless was a fun & entertaining show for those of us who enjoy both science fiction and history.

As discussed before here on All Sci-Fi, one of the frustrations regarding time travelers is that in order to not break the cardinal laws of disrupting the time line and creating catastrophic consequences, the travelers cannot really be proactive. And who wants to watch passive time travelers?

Timeless (as well as the wonderful FOX reboot/pilot in 2000 of The Time Tunnel) have figured out a way around this conundrum. Have others return to the past who are hellbent on altering history. To stop them the good guys & gals must journey back to the past.