Gord Green
Galactic Ambassador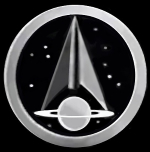 Joined: 06 Oct 2014
Posts: 2932
Location: Buffalo, NY
Posted: Wed Aug 23, 2023 3:26 pm

Post subject: India's spacecraft

---

India First to Land Near Moon South Pole After Russia Fails

Story by Ragini Saxena •

India became the first country to land a spacecraft near the moon's south pole after Russia's attempt at a lunar touch down in the same area ended in failure following an engine malfunction.

Chandrayaan-3 — India's spacecraft that launched last month — achieved a soft landing at 6:04 p.m. local time on Wednesday, after Russia's Luna-25 crashed into the moon on Sunday. A rover, named Pragyan, or wisdom, is set to analyze the chemical makeup of the moon's surface and search for water over the course of one lunar day, which is equivalent to 14 days on Earth.

India is the second country, along with China, to have an operating rover on the moon.

A successful touch down lifts India's prestige in the global space race, after the country suffered a setback from a failed moon mission in 2019. Prime Minister Narendra Modi wants to bolster the country's place among the world's space faring nations and in June India signed the Artemis Accords, a US-backed initiative with more than two dozen other countries to govern joint missions and civilian space exploration.

Vikram, Chandrayaan-3's lander, had been trending on X, formerly known as Twitter, as billionaire industrialists and Bollywood actors eagerly awaited the historic moment.

Schools urged students across the world's most-populous nation to watch the live event and commemorate the landmark mission, while some prayed in mosques and temples for a successful landing.

The water ice present in the moon's unchartered south pole has also piqued the interest of space voyaging countries, including the US and China. It could be a crucial drinking, breathing, and rocket fuel resource to advance human space exploration deeper into the solar system.

In a social media post, NASA Administrator Bill Nelson congratulated India on being "the 4th country to successfully soft-land a spacecraft on the Moon."

The US plans to send the first humans to explore the area near the south pole in 2025, in a mission called Artemis III. China is also seeking to build a research station near the region and place astronauts on the moon by 2030.

Japan has an uncrewed mission planned for launch on Aug. 26.

India has other space efforts slated. The country will soon launch a mission, called Aditya L1, for a detailed solar study. A Venus mission is also on the Indian Space Research Organisation's agenda, Modi said after the landing. The agency plans to demonstrate human spaceflight capability through its Gaganyaan mission, which will launch crew members into an orbit of 400 kilometers (249 miles) for three days before bringing them back safely to Earth.

India's space agency and NASA have agreed to send an Indian astronaut to the International Space Station. The South Asian nation is also in discussions with Japan to work on a moon mission together.

— With assistance from

Debjit Chakraborty

.
_________________
There comes a time, thief, when gold loses its lustre, and the gems cease to sparkle, and the throne room becomes a prison; and all that is left is a father's love for his child.
Bud Brewster
Galactic Fleet Admiral (site admin)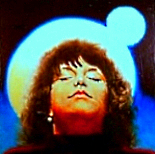 Joined: 14 Dec 2013
Posts: 16628
Location: North Carolina
Posted: Wed Aug 23, 2023 9:06 pm

Post subject:

---

______________________________________________

My Gawd,

Mr. Green

— that's a fabulous update on the space missions of others nations. I didn't realize that India had made so much progress!

Now if the space going nations would have enough sense to combine their technology and their skilled personnel, mankind could truly become a United Planet!
_________________


____________




Is there no man on Earth who has the wisdom and innocence of a child?


~

The Space Children (1958)