Krel
Space Ranger



Joined: 19 Feb 2023
Posts: 180

Posted: Sat Nov 18, 2023 3:22 pm

Post subject: Monty Nash (1971)

---

At the end of the 1960's, the FCC mandated a half hour of prime time be returned to local channels for original and educational programming. This produced a number of half hour programs for the syndication market. Most, if not all were low budget.

One of these was a crime/spy series, "Monty Nash" (1971) which was based on a series of spy novels by Richard Telfair that were published from 1959 to 1961.

Harry Guardino is Montgomery "Monty" Nash, an undercover agent for the U.S. government. Monty will go after spies, counterfeiters, any enemy that threatens the United States.

I don't really remember much about the series, except for Monty having a briefcase telephone. Very cool to a 13 year old. This was a real thing, The ATTACHE' PHONE BY MELABS, 1969*. I do remember liking the series.

Interestingly, the show's theme was released: https://www.youtube.com/watch?v=1WjoVme_HqM

David.

*It was seeing the ad for the ATTACHE' PHONE that triggered the memory of the show.
Bud Brewster
Galactic Fleet Admiral (site admin)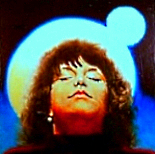 Joined: 14 Dec 2013
Posts: 16592
Location: North Carolina
Posted: Sat Nov 18, 2023 6:17 pm

Post subject:

---

______________________________________________

Several episodes of the series are available on YouTube.



______






___________


_________________


____________




Is there no man on Earth who has the wisdom and innocence of a child?


~

The Space Children (1958)