Pow
Galactic Ambassador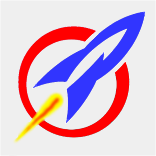 Joined: 27 Sep 2014
Posts: 2213
Location: New York
Posted: Thu Apr 02, 2020 12:00 pm

Post subject: Ben 10 (2005 - 2016)

---



"Ben 10" is a animated TV series created by Man of Action Studios which ran on the Cartoon Network from 2005 to 2016.

Premise } Ben Tennyson is a young boy who acquires a wrist-style futuristic device known as the Omnitrix.

The Omnitrix allows Ben to morph into 10 different aliens one at a time and with their various powers.

The Omnitrix has a built in fail-safe feature that gives Ben a time limit of 10-minutes for each alien form.

This is done so that Ben won't become overwhelmed by the alien form. As the series went on Ben would be able to transform into more and more lifeforms.

Although an animated TV series, Ben 10 was made into 2 live-action TV movies. The first was "Ben 10: Race Against Time" from 2007.

Synopsis : Aliens known as the Chronians hail from an unknown dimension and are trying to locate their Hands of Armageddon device.

The device will open a vortex that will unleash the savage aliens upon the Earth.

"Ben 10: Alien Swarm" was the second live action made-for-television movie from 2009.

Synopsis : Alien nanochips that are a hybrid of organic and technological components multiply in an attempt to conquer Earth.

Ben 10 was an intriguing concept as both an animated show as well as live action.

I always found the idea of a person being able to transform into a different super hero each time compelling and exciting.

The idea first appeared in the DC Comics issue of House of Mystery issue from 1966, #156 in "Dial H-For Hero."

Teenager Robby Reed of Littleville, CO, discovers a mysterious ancient device that when dialed changes him into different & previously unknown superheroes.

Ben 10 is a more sophisticated take on the concept but Robby Reed was there first.

The premise for both Robby & Ben allows the writer's imagination to really soar as the writer can create their own superhero or alien with its strengths and weaknesses.

It also allows them to examine the responsibilities of such power in the hands of young people as well as the affect it all has on them emotionally and with their lives in general.

I've been hoping that someone will get around to producing more Ben 10 TV movies or even feature films. And that one day we'll see a Dial H-For Hero TV show or film.
Bud Brewster
Galactic Fleet Admiral (site admin)



Joined: 14 Dec 2013
Posts: 13762
Location: North Carolina
Posted: Wed Jul 01, 2020 11:51 am

Post subject:

---

________________________________



Pow

is right! This seems like a terrific series. Take look at this episode.




____






__________


_________________


____________


It isn't what we

don't know

that gives us trouble, it's what we "know" that

ain't so

. ~

Mark Twain