Pow
Space Sector Admiral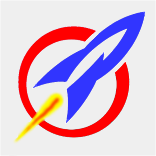 Joined: 27 Sep 2014
Posts: 1150

Posted: Sun Mar 03, 2019 4:27 pm

Post subject:

---

Interestingly, Bud, Silvera was going to be presented in the first half of the series season as evil.

However, Silvera was going to undergo an emotional transformation and would come to sympathize with the humans . . . even long to become one of 'em.

She would eventually pledge to assist the Resistance.

It would have been her aide that would have been crucial to tipping the balance against Lord Dread.
Pow
Space Sector Admiral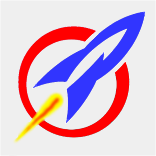 Joined: 27 Sep 2014
Posts: 1150

Posted: Tue Mar 12, 2019 1:27 pm

Post subject:

---

Falcor was another unrealized concept.

Falcor was a bio-dread Falcon created by Lord Dread & completely loyal to Dread.

Falcor could fly and act as a scout/spy for LD.

It could see and hear things which LD could also see through Falcor's eyes using the Interlock Chair.Falcor could also play back overheard conversations.

Falcor had a small arsenal of missiles within its deadly wings.